DONT WALK Music to introduce a new kind of sound
The creation of DW MUSIC serves as an auditory partner to the otherwise visual aesthetic known as DONT WALK.
The DONT WALK Charity Fashion Show has always aimed to break new ground. Founded in 2001, the organisation encapsulates the progressive spirit of St Andrews: A group of students chose to unite in the immediate aftermath of the 9 / 11 tragedy, their actions a demonstration of international support for the city of New York. The show's origin remains visible fifteen years later, as the defiant spirit of youth continues to characterise the brand.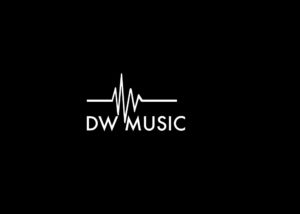 Recently DONT WALK has announced a new campaign that will channel these enterprising roots. Branded DONT WALK Music, the campaign targets the auditory artists of St Andrews – songwriters, DJs, producers, musicians. As the school year begins, the DW Team will recruit individuals who show passion for music and who believe that they can add a truly unique element to the DWM family. Those chosen will have the opportunity to showcase their talents regularly throughout the year at DW events, as well as feature on the debut DW Music Extended Play. The EP will be orchestrated by Folarin Coker and Executive Produced by James Peel and Leo Clayton (DJs FLO, CONTENT and LEO; all pictured above). 
The committee explains:
DONT WALK emerged from within the creative core of St Andrews. We are a student body of innovators and instigators, constantly driven to push the boundaries of our own limitations. This year, we seek to create a conglomeration of sounds that will together result in a St Andrean music collective.
DWM will launch at the Vic on Thursday 8 September. A preview of both the sound and concept behind DWM, the night will feature music from FLO, CONTENT and LEO, with new DW DJ Ferdinand Vermersch (PASTY) also debuting on the decks. 
In the midst of the ensuing recruitment period, a DWM sound session will be held on Wednesday 14th September. Led by DJ FLO, the session will provide an opportunity for talents to be displayed and questions to be answered. Any and all are welcome to make their voices heard through this revolutionary platform.
DONT WALK can be found at the Freshers' Fayre, offering further information on the show, DWM and model auditions.
Comments
comments